We will provide a valuation of your investment
Plast Instal SKB specialises in conducting investments in the field of the industrial installations industry. We implement projects related to the transport and storage of hazardous, highly aggressive and corrosive mediums.
We have experience in performing tasks that require a specific approach as well as non-standard solutions. We manufacture pipes, fittings, tanks, reactors and chimneys made of fibre-reinforced plastic.
We operate both within Poland and throughout Europe.
EXPERIENCE
Plast Instal SKB was established in 2014. Thanks to the commitment of our employees and our expertise, we have developed our business on an international scale. Cooperation with partners from all over the world gives us a sense of making an impact on the direction of development of the company as well as the whole industry. Our specialists have extensive experience supported by our projects in both the energy and chemical industries.
So far we have established cooperation with such clients as:
WHAT WE OFFER
We supply and install pipelines, gas pipelines, tanks, apparatuses, chimney systems made of fibre and glass-reinforced plastics. In addition, we offer steel support structures for FRP installations. We guarantee comprehensive service for our customers: from concept and design creation, through order fulfilment, to assembly and commissioning. After completing the work, we provide service for the entire installation.
Selection and optimisation of materials for a full spectrum of mediums

We use state-of-the-art tools and software to develop our designs.

We prepare an inspection and testing plan ('PKiB' – IATP), detailed work schedule and reports.

We provide complete installations of transmission pipelines with supports.

We carry out all projects related to the installation of auxiliary systems and structures.

We provide professional supervision during the implementation and commissioning and start-up of all investments.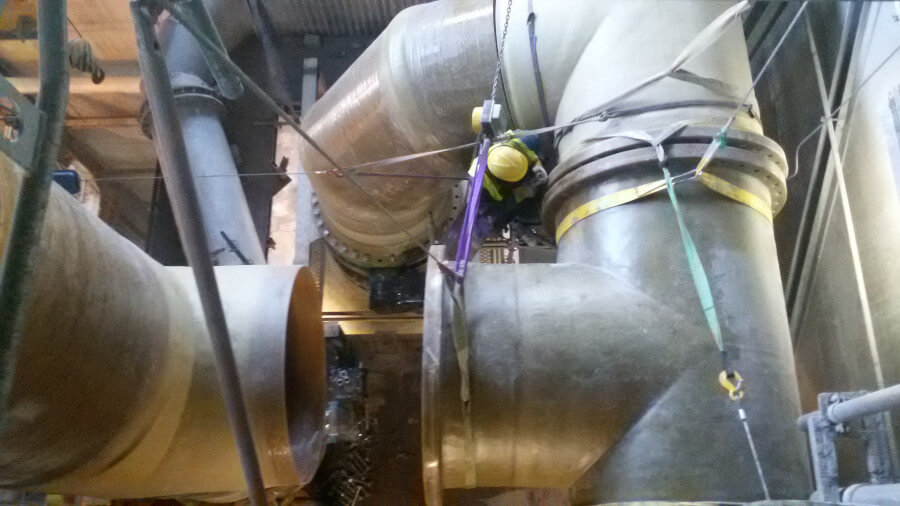 FRP installations – quality and safety
We focus on performing tasks with scrupulous attention to detail. The ISO 9001: 2015 certificate affirms the quality of our products and services. In addition, the FRP installations that we carry out meet all the requirements for operational safety and economics.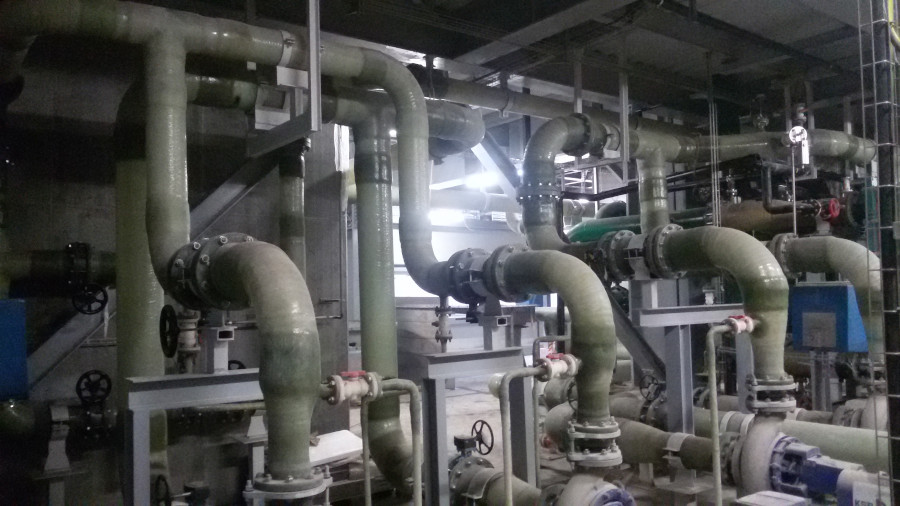 Our products meet standards of:
DIN 16965 glass-reinforced plastic pipes;
DIN 16966 glass-reinforced plastic fittings;
PN EN 13121 above-ground plastic tanks;
DIN 28043 plastic tanks and their accessories;
ASME RTP-1 apparatus and piping made of corrosion-resistant thermosetting plastics;
AD 2000 Merkblatt;
BS 7159 Design and construction of glass-reinforced plastics (GRP) piping systems for individual plants or sites.
Use of GRP pipes and fittings
Our solutions are used in the power, chemical, textile and paper industries as well as areas related to water and sewage.
Implementation of the project under the Social Insurance Funds program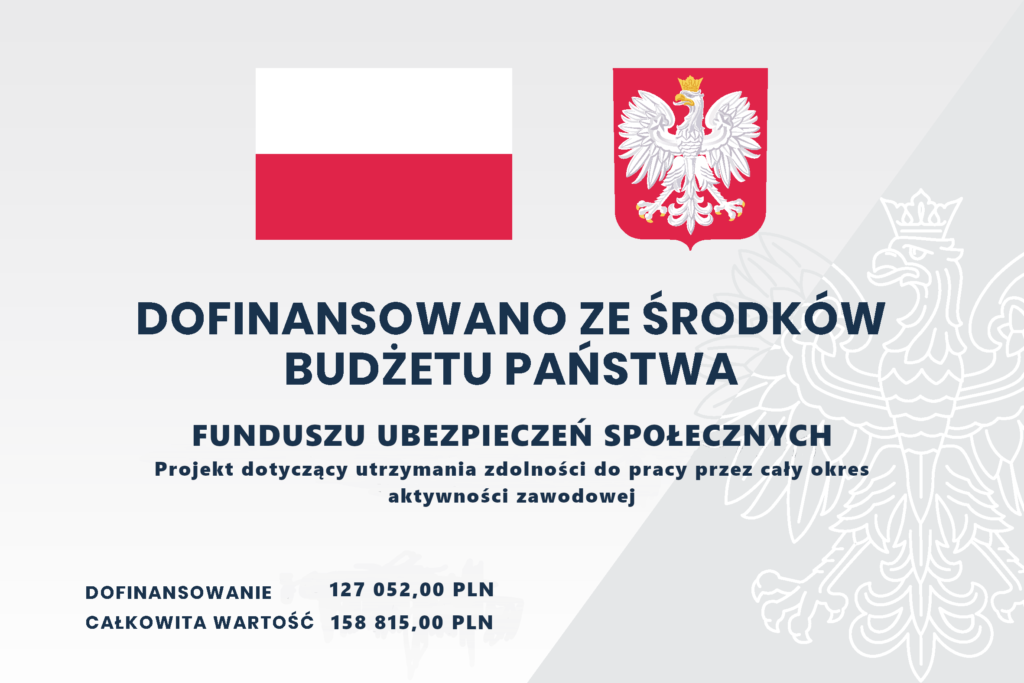 Plast Instal SKB, as part of the project "Project on maintaining the ability to work throughout the period of professional activity", purchased modern devices for dedusting workplaces. Project value PLN 158,815.00, of which PLN 127,052.00 was obtained from the Social Insurance Fund.